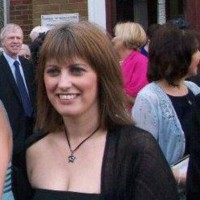 Hello! My name is Lorraine Schofield and I am a tutor and writer with a passion for history, research and learning – oh, and cats!
I have been a tutor for 19 years and teach at Key Stage 2, Key Stage 3, Key Stage 4, A level and degree level. My specialism is modern history, and I have a master's degree in 20th Century Historical Studies. I also have excellent writing and research skills.
I am qualified to teach in the post-16 sector, having completed a PGDE. I teach functional skills English part time at local colleges and also tutor English and maths up to KS4.
I have been a freelance writer since 2009 and have been published in several history magazines such as My Family Tree Magazine, Discover Your Ancestors, Discover Your History and the nostalgia magazine Best of British. I have a special interest in social history.
I am also a listed contributor for Catworld and have been published in Your Cat.